"Discover the Best Transportation Options in the Riviera Maya: A Guide for Real Estate Buyers"
The Riviera Maya is a beautiful and diverse region located in the Mexican Caribbean, known for its white sandy beaches, turquoise waters, and lush vegetation. It encompasses a large area that includes popular tourist destinations such as Playa del Carmen, Tulum, Akumal, and Puerto Aventuras, as well as many smaller towns and villages. For visitors interested in real estate in the region, it's important to know the different transportation options available and how to move around efficiently.
Public Transportation Options
One of the most affordable ways to get around the Riviera Maya is by using public transportation. The most common mode of transportation is the colectivo, which is a shared minivan that runs along the main highway (Highway 307) that connects the different towns and villages. Colectivos are generally safe, reliable, and very inexpensive, with fares ranging from 20 to 50 pesos depending on the distance. They run frequently during the day and early evening and stop at designated locations along the highway.
Another popular public transportation option is the bus. ADO is the main bus company in the region and offers a wide range of routes and schedules connecting the major cities and towns. The buses are comfortable, air-conditioned, and offer onboard facilities such as restrooms, TV screens, and Wi-Fi. Fares are more expensive than colectivos, but still affordable, with prices ranging from 50 to 200 pesos depending on the distance and type of bus.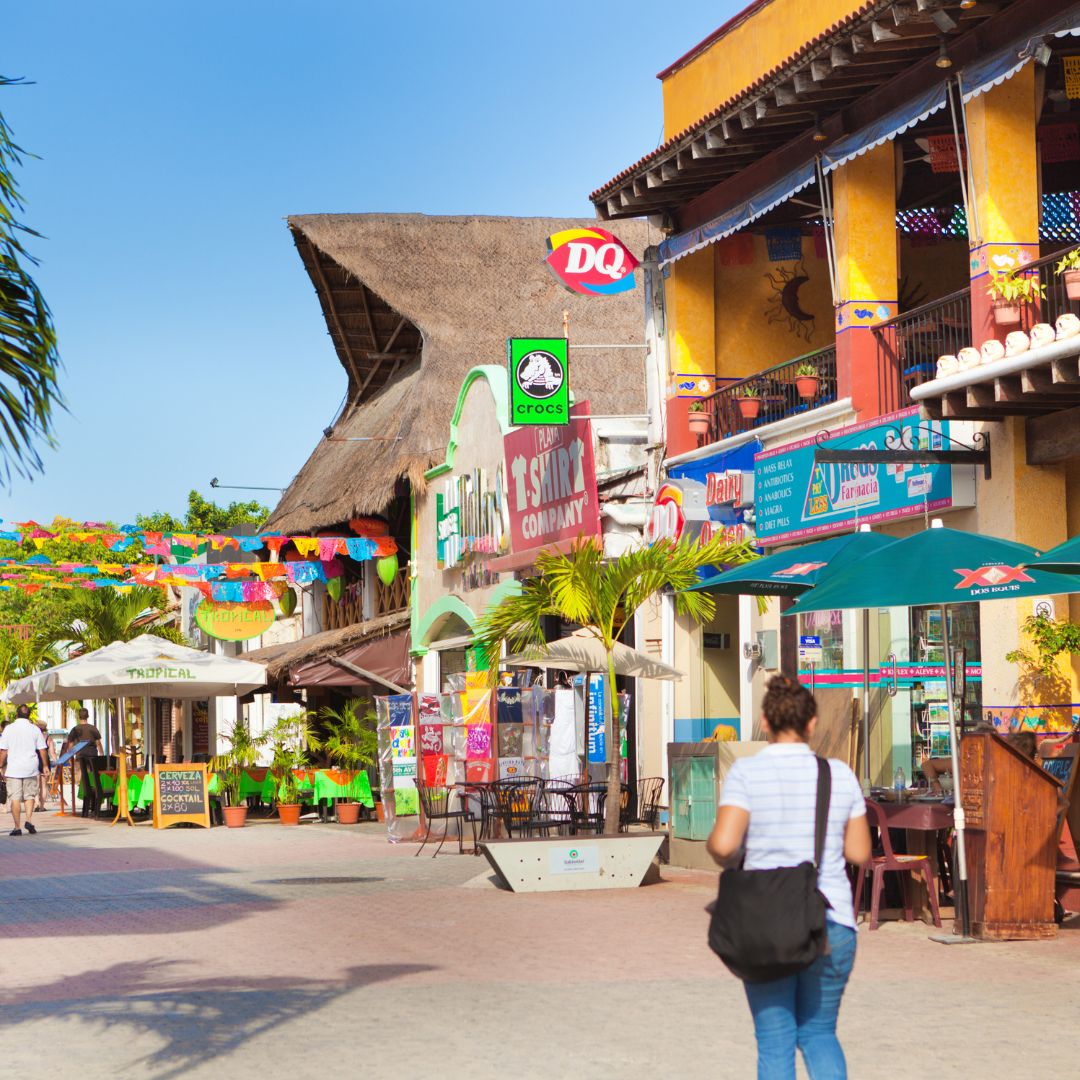 Private Transportation Options
For visitors looking for more privacy, comfort, and convenience, private transportation options are also available. Taxis are widely available in the Riviera Maya, with official taxi stands located in most towns and tourist areas. They are more expensive than colectivos or buses, but still affordable, with fares ranging from 200 to 800 pesos depending on the distance and time of day. Uber and other ride-sharing apps are also available in the region, offering competitive fares and reliable service.
Rental cars are also a popular option for visitors who want more flexibility and independence. There are many car rental agencies located in the region, including major international brands and local companies. Prices vary depending on the type of vehicle, duration of rental, and insurance options, but are generally affordable, with daily rates starting at around 30 USD. However, driving in the Riviera Maya can be challenging, especially for first-time visitors, due to narrow roads, heavy traffic, and sometimes confusing signage.
Transportation Tips for Real Estate Visitors
For visitors interested in real estate in the Riviera Maya, good transportation is essential to explore the different areas, visit properties, and meet with agents and developers. Here are some tips to make your transportation experience smooth and efficient:
Plan ahead: Before your trip, research the different transportation options available and choose the one that best fits your budget and needs. Book private transportation in advance if necessary.
Be aware of the distances: The Riviera Maya is a large region, and traveling from one end to the other can take several hours. Plan your itinerary accordingly and factor in transportation times.
Use trusted providers: When using public or private transportation, make sure to use trusted providers and avoid unlicensed or informal operators. Check reviews and ratings online before booking.
Consider mobility-friendly options: If you have mobility issues or special needs, consider using private transportation or renting a car with wheelchair accessibility or other special features.
Enjoy the ride: The Riviera Maya offers stunning scenery