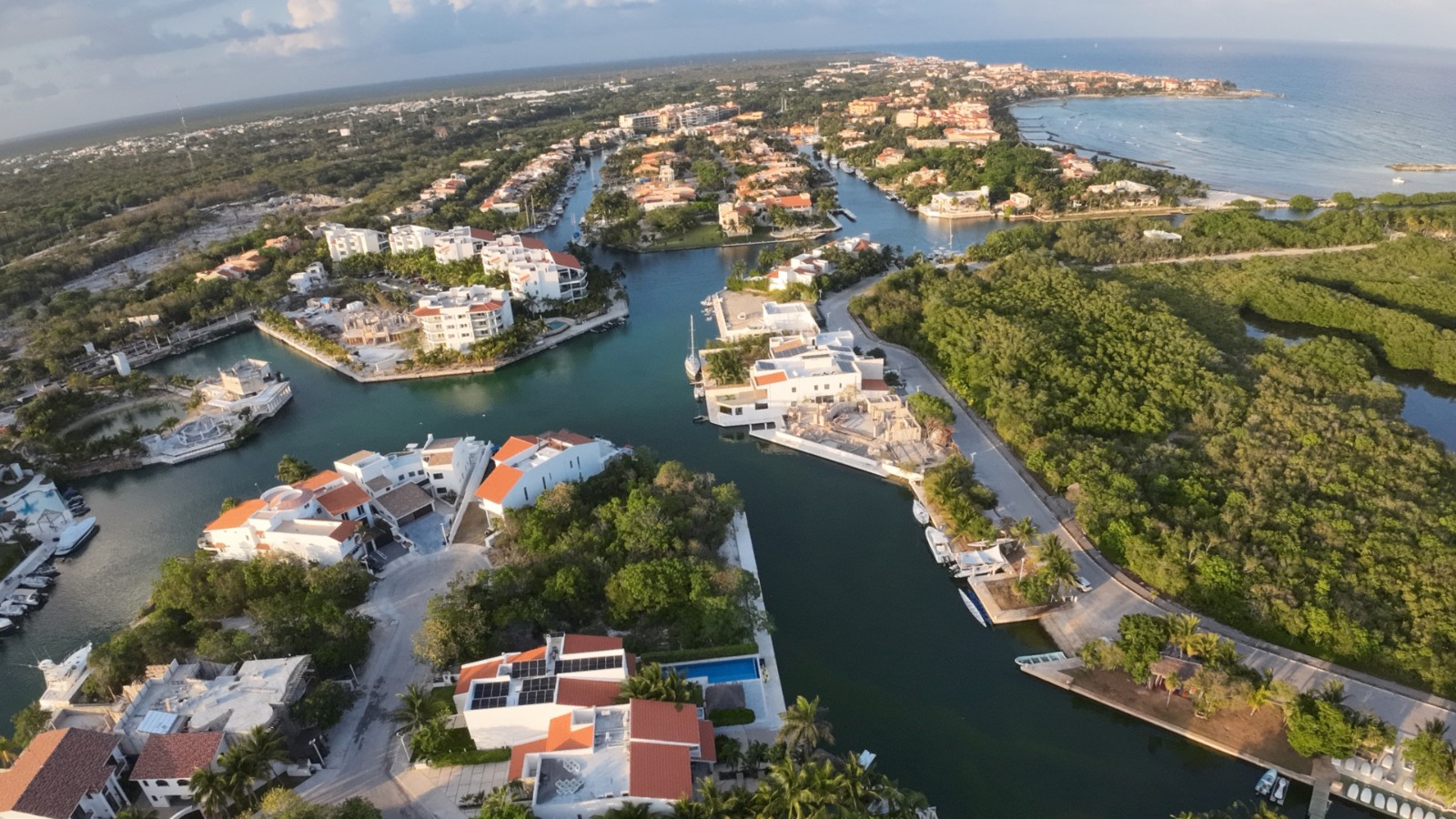 The captivating beauty of Puerto Aventuras, coupled with its booming real estate market, has captured the attention of investors seeking lucrative opportunities in the Mexican Riviera. Nestled along the stunning Caribbean coastline, Puerto Aventuras offers a unique blend of natural wonders, modern amenities, and a thriving community. In this blog post, we will explore why the Puerto Aventuras real estate market presents a highly lucrative opportunity for investors.
Puerto Aventuras enjoys an enviable location in the heart of the Riviera Maya, just south of Cancun and minutes away from Playa del Carmen. Its pristine beaches, crystal-clear turquoise waters, and lush greenery create an idyllic setting that attracts tourists and investors alike. The area is also home to magnificent coral reefs, offering unparalleled diving and snorkeling experiences. The combination of breathtaking natural surroundings and convenient accessibility makes Puerto Aventuras an irresistible investment destination.
2-Growing Tourism Industry:
Puerto Aventuras has experienced remarkable growth in tourism over the years, making it a hotspot for vacationers and retirees seeking a tranquil yet vibrant lifestyle. The area boasts world-class resorts, championship golf courses, marinas, and an array of recreational activities. This influx of visitors has created a robust rental market, providing investors with excellent opportunities to generate consistent rental income.
The Puerto Aventuras real estate market offers a diverse range of properties, to cater to different investment preferences. From luxurious beachfront villas and elegant condos to charming townhouses and spacious lots for development, there is something for every investor. The market's versatility ensures that investors can find properties that align with their investment goals and budget.
Mexico has a favorable investment climate, and Puerto Aventuras is no exception. Foreign investors can easily purchase real estate and enjoy full ownership rights through a secure and transparent process. The government's commitment to promoting foreign investment and the strong legal framework provides investors with peace of mind and confidence in their real estate ventures.
5-Strong Return on Investment:
Investing in Puerto Aventuras real estate has proven to be highly rewarding. The combination of steady rental demand, increasing property values, and the potential for capital appreciation offers investors the opportunity to realize attractive returns on their investments. With the growing popularity of the area, both domestic and international demand for properties in Puerto Aventuras is expected to continue rising, further enhancing the potential for a strong return on investment.
Conclusion:
The Puerto Aventuras real estate market presents a truly lucrative opportunity for investors seeking to capitalize on the thriving Riviera Maya region. With its prime location, stunning natural surroundings, growing tourism industry, diverse real estate options, and favorable investment climate, Puerto Aventuras offers a compelling investment proposition. Whether you're looking for a vacation home, a rental property, or a long-term investment, Puerto Aventuras has the ingredients for success. Embrace the chance to be part of this flourishing real estate market and embark on a profitable investment journey in Puerto Aventuras.