The 10 Best Places to Invest in Real Estate in 2020
Why invest in real estate overseas?
The short answer: When you look overseas, you open yourself to bigger opportunities.
Much bigger potential gains. Twelve years of RETA deals go a long way toward proving that…you can double your money in a few short years, see rapid five-figure gains, even six-figure, in just a few months…generate rental yields ranging from 12% to 20%…
When you invest in real estate, you diversify your assets. When you invest in overseas real estate, you go a step further and reduce your exposure to your home market. If things hit a speed bump in the U.S. both real estate and the stock market will fall. The rest of the world can be in crisis, but if you find the right place and the right deal, you will still be making money.
Plus…there is nothing sweeter than traveling the world for fun and profit. I've been doing it for decades and I'll never tire of exploring and scouting.
There's no magic trick to finding profitable real estate opportunities. It takes countless hours of research…lots of travel to check out new locations…strategic thinking…and a strong knowledge of different real estate markets.
I spend six months out of every year on the road. My scouting schedule takes me across North, Central, and South America; Europe; and Asia. Much of that travel and research comes to nothing. For every opportunity I recommend, 200 more don't make the cut. Sometimes it's because the numbers don't add up…or that a market that looked promising turns out to be less exciting when I've put boots on the ground. But at any given time, there are locations around the globe that I'm strongly focused on.
The following are 10 places where I see huge opportunity for us to profit.

Mexico's Riviera Maya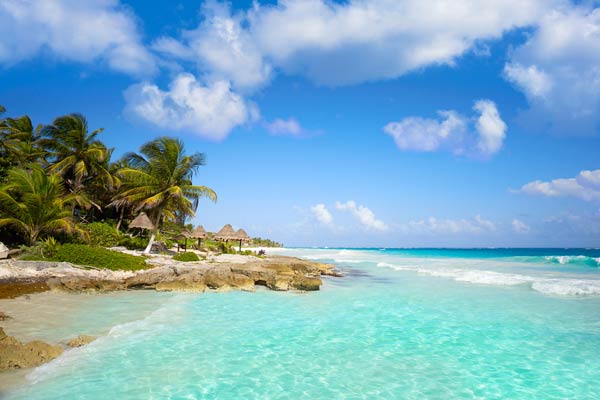 I've visited Mexico's Riviera Maya more times than I can count over the last decade. It's home to some of world's finest beaches, with sugar-white, powder sand, and sparkling blue Caribbean waters.
I've watched it grow from a destination known only to the most adventurous tourists to one that's rapidly on the up.
More tourists and expats are coming here every year. But, there are still new pleasures to be discovered. Every time I visit, I find another secret beach…a stretch of sand dotted with palm trees, that's deserted except for the odd curious iguana…the only sound, the swish of the surf.
Stretching from Cancún to Tulum, the Riviera Maya is Caribbean coastline at its finest. And it's here that members of Real Estate Trend Alert have done extremely well by buying right.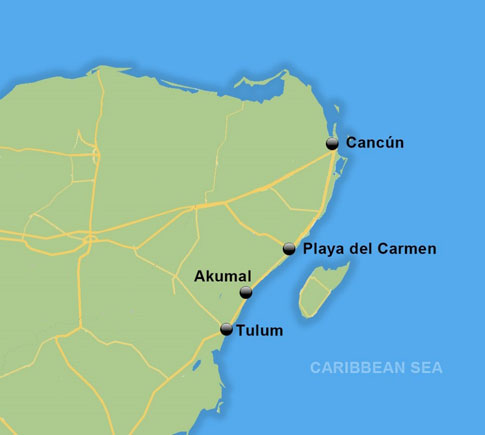 Vacationers fly into Cancún's busy international airport. Some stay in Cancún. Others head down the coast, along a modern highway toward the city of Playa del Carmen or the hippy-chic town of Tulum. They come to golf…dine in hip and top-class eateries… shop in boutiques and high-end clothing stores…and more. It's developed here, comfortable, and feels First-World.
And, those vacationers head out to explore the region's natural beauty. This is a wonderland of tropical flora and fauna. The world's second-longest coral reef, teeming with brightly colored tropical fish, hugs the coastline. You can dive and snorkel, or swim with turtles. Or, you can trek through a rich jungle interior to visit Mayan ruins. It's a heady blend of modern comforts, a gorgeous environment, and ancient history. And all that appeals to both the vacationers and the expats who are flocking to this coast.
But, the Riviera Maya wasn't always so developed. Development came first to Cancún. Until the late 1960s, Cancún, a city of almost 700,000 today, was just a coconut plantation, home to some local fishermen and plantation workers.
The Mexican government saw its massive potential though. So, they began to invest and promote heavily to make Cancún a success. They got to work installing roads, water, power, and other infrastructure. The first hotels opened in 1974. In the same year, the new international airport also opened. Early investors in Cancún made a serious killing.
Now, the opportunity to do well lies farther down the coast.
The Path of Progress that saw Cancún boom rolled next to Playa del Carmen, a 40-minute drive down the road.
A Path of Progress is the name that I give to the phenomenon whereby an event occurs that will push land and real estate values higher. The particular event changes from case to case. Sometimes it's government investment, like in Cancún. Other times, a new airport or road opens, making a beautiful but previously hard to reach place accessible. Or, it could be a new industry opening in a particular location that brings more people and money to an area. Whatever the particular event, when you know how to identify and get ahead of the right Path of Progress, it signals profit ahead for a savvy real estate investor.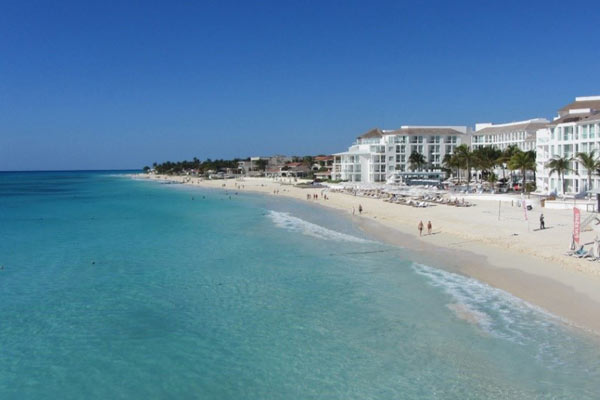 The population's growing rapidly…the town's expanding…and tourist numbers are rising. There are new stores and eateries every time I visit. Tulúm is being transformed into a vibrant, chic destination. Nice rentals fill for $300 a night in high season and 400-square-foot studios list for $210,000. A new road is set to improve access to the beach and ease congestion. This is badly needed, as traffic is becoming an issue as Tulum draws more and more visitors.
RETA members have been able to profit from that transformation.
In October 2017, I sent RETA members an alert to notify them of a brand-new deal I had just finished negotiating. It gave them the opportunity to lock down condos in the best-in-class Tao Tulum community from $154,500.
In June 2019, a price list crossed my desk. A premium condo in Tao Tulum was listed for $449,000. In 2017, RETA members could snap up premium condos like this for just $230,556. That's a whopping $218,444 in gains…
Last year, I brought members another deal: the chance to own luxury condos in the closest master-planned community to Tulum's stunning white-sand beach. Our RETA-only price? From $175,000.
We did well with this Gran Tulum opportunity. It is in the best location in Tulum. Other projects, by big names in Tulum, are set to become our neighbors. I got a sneak peek at some plans. And, it looks like their two-bed pricing is set to start at 50% higher than ours…maybe more.
Buy from one of the other projects and you'll likely get a studio for the same price as RETA members and I paid for a premium two-bed in Gran Tulum. I'm excited about the potential for fast capital appreciation there.
Between Tulum and Playa del Carmen you'll find the laidback nature-lovers paradise of Akumal…
Last October I brought RETA members the chance to buy luxury condos in a millionaire's backyard from a crazy low $174,800. These condos are just steps from the beach, and I expect values to rise to $260,000 or more within five years easily.
These are the sort of profits you can target in the Riviera Maya. (To be clear, I recommend that you buy and hold over the medium-term. These aren't quick flip buys.)
The Riviera Maya draws millions of people from all over the planet. Cancún airport saw 25 million passengers last year…put that in the context of any tourism market in the world and it's just enormous.
Europeans come in droves during their summer, North Americans escape their winter, Latin Americans are drawn at holidays like Easter…there are direct flights from Russia, Japanese and Chinese tourists are coming…there's always people visiting.
That translates to one of the strongest markets on my RETA beat for short-term rentals. You can rent by the night, by the week, by the month. Peak season is getting longer and longer as more tourists visit from across the globe. Premium season—the holidays—sees the best rentals snapped up months in advance.
That's why…with the right type of condo in the right location on the Riviera Maya…you can get fantastic double-digit rental returns.
And our opportunities here continue…
I'm working on several new deals as I write. The Path of Progress that has rolled through the Riviera Maya is like a juggernaut. And it's proven to be one of the most successful locations on the RETA beat.
Cabo, Mexico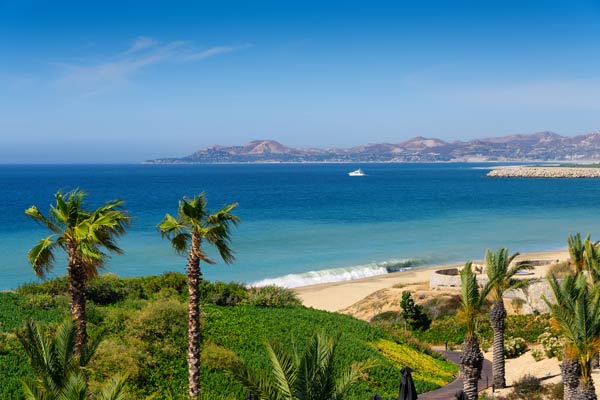 If you haven't been to Los Cabos on Mexico's Baja California Sur, let me paint a picture for you. Los Cabos is where the bright-blue Sea of Cortez, which teems with colorful fish and marine life, meets the mighty Pacific Ocean. There are miles of Pacific beaches. Dramatic night skies across the desert-and-cacti landscape. Pro-designed golf courses with dramatic clifftop views. A marina filled with yachts and sport fishing boats. Luxury malls with designer labels: Burberry, Cartier, Carolina Herrera, and Tag Heuer.
The mega-rich and celebrities have been coming to Los Cabos since the 1940s and 50s. I'm talking names like John Wayne, Clark Gable, Henry Fonda, Bing Crosby, and Burt Lancaster. They came when Los Cabos wasn't a destination for anyone. When there were no modern roads or planes to bring you here. They traveled in private planes or by boat. They spent their days deep-sea fishing, sunbathing on deserted beaches, and relaxing poolside at one of the few hotels here (five-star of course) with fancy cocktails.
They put Los Cabos on the map as a luxury jet-set destination. And helped to transform it into the destination it is today. They brought money, prestige, and their celebrity friends. Los Cabos was transformed from a little sandy outpost to one of the world's most glamorous destinations. The sort of place where you could pay $350,000 easy just for the rights to three weeks a year in a time-share. And an additional maintenance fee of $10,000 for those three weeks.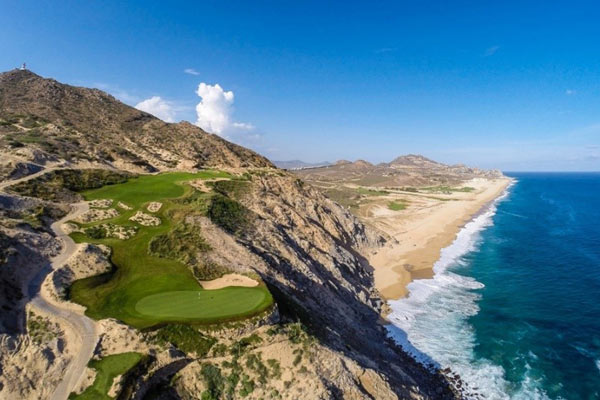 In 2015, along with fellow RETA members, I bought in the Copala community in the 5-star Quivira Resort—billed as the "Pebble Beach of Mexico." Our RETA price in Copala at the time on the type of condo I bought was $336,156. Late last year, a similar condo in the last building in Copala listed for $630,088. That's a very nice paper gain of almost $294,000.
When you drive through the gates of Quivira you'll see the lavish homes, a luxury hotel and a long stretch of gorgeous beach spread out in front of you. There's the headline-grabbing oceanfront golf course, which reputedly cost more than $40 million to build…an award-winning spa…a gym…hiking trails…a beach club. There's a choice of gourmet restaurants on site. The Market (an urban marketplace "inspired by the food halls of Europe") offers Mexican, Asian, or Italian cuisine; shakes and salads at the wellness bar; coffee, gourmet chocolate, and ice cream.
You get all of these amenities in a stunning setting of rolling hills and low cliffs that sweep down to a cream-sand beach with crashing Pacific waves.
We've also seen strong paper gains from another Quivira community, Mavila. In June 2018, RETA members could lock down a two-bedroom, two-and-a-half-bathroom Mavila condo for just $259,800. In March 2019, the project was unveiled to the Cabo brokers' community. The retail price on similar remaining condos was from $357,000—a paper gain of $97,200.
These gains are thanks to a major transformation of Cabo—a gigantic investment that was planned by various groups and interests. More than $4 billion is being pumped into the area. It's being spent on installing new infrastructure, new golf courses, and 20 new resorts. Among those are some big names: resorts like Montage, Ritz-Carlton, Four Seasons, Hard Rock, Nobu.
And, they're not spending all that money in the vain hope that tourists will come. They're working hard to fill their rooms…and pressuring government and tourist authorities to help them. It's paying off. The airport's being expanded and new flight routes added.
They're targeting high-end tourists with lots of money to spend. They'll get them…and their efforts are transforming Cabo.
I've seen this kind of transformation before, first-hand. Berlin's real estate boom after the Wall fell. Dublin's emergence as a multinational hub in the late 1990s. Panama's explosion in 2004/2005. Fortaleza in northeast Brazil in 2009. Values skyrocketed.
Truth be told, relative to its size, I've never been in at the ground floor of a surge like the one I'm seeing in Cabo. It's so big, it's one of a kind.
And, it's creating opportunity for savvy real estate investors—an opportunity no one else is looking at. While this big transformation is happening…and these mega-resorts are barreling ahead…there's a shortage emerging of other kinds of rental accommodation.
There's an accommodation shortage at every level—by the night, by the week and by the month. Try to book a comfortable place at short notice and you'll hit a wall. You can get a cheap condo…in an older building with limited amenities, tired furniture and outdated fixtures—the kind of place you'll hide rather than brag about to your friends—for $100 a night or so. And, you can find places for $500 a night plus…all the way up to a whopping $15,450 a night.
But there's a sweet spot where demand is big…that's not being catered to. That's where we can swoop in and make a killing on rental income…
There's a new market of vacationers coming to Cabo—upper-middle-class tourists who are happy to spend up to $200 a night to stay in nice digs. They can get here more quickly and easily than ever before, thanks to new flight routes. And, there's a shortage for comfortable condos for the corporate market.
By locking down the condos these tourists and corporate renters will want to be in, you could make a killing.
The best part is, those luxury resorts do the heavy lifting and the big-spending to get more tourists down here. We can profit from their efforts by buying at a tiny price. And, by targeting a sector that's all but overlooked in this frenzy.
I'm working on deals for members of RETA that will play this transformation as I write. We'll target the upper-middle-class vacationer or second homeowner with a budget of $250,000 to $500,000 to buy, or up to $200 a night to rent.
By getting in at the ground floor, we are positioning ourselves for some serious capital gains ahead of this transformation. And to profit from rentals.
And that's not the only place in Baja California Sur I see opportunity…
I've been visiting Todos Santos from my base in Cabo for a few years. It's a very different kind of place…you won't find big luxury resorts here, instead it's boutique.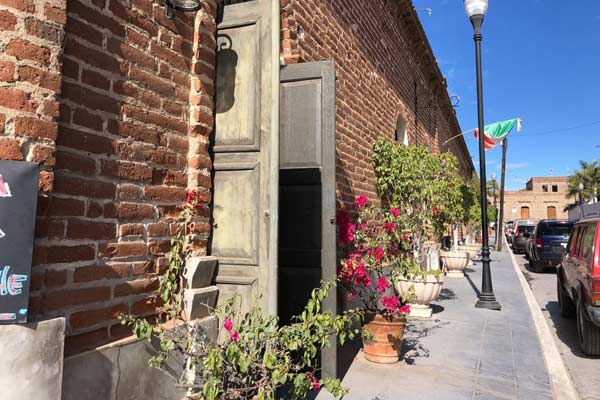 The town is just back from the coast. Picture 10 miles or so of beaches studded with hills and look out points. Whales come so close to shore you can easily see them from the bluffs. Some beaches are best for swimming, others for surfing, and still more for simply having the ocean to yourself for a while.
Opened in 2017, the Hotel San Cristobal is one example of what's happening here. The beachside boutique hotel has just 32 rooms and has been billed as "the hippest in Mexico." It's down a long dirt track in from the Pacific Ocean. The lowest price I could find was $610 a night. And that's if a room is even available.
In the last decade, major improvements to the highway have put Todos Santos within reach of a much bigger number of the wealthy U.S. West Coast set who love its artsy atmosphere and the natural beauty all around. The town is making the pages of Vogue, Conde Nast, and Jetsetter. Celebrities get married here. They take beach vacations here. Take a stroll down the town's cobbled lanes and you'll find art galleries, boutique stores, and farm-to-table restaurants. You can go on a yoga retreat, buy a kaftan or a dreamcatcher, or go surfing. That last one's important, the beaches here are among the best surfing spots in Baja.
The expats are a mixture of wealthy hippy types and folks with a gypsy soul. The town's location between the beaches and the soaring Sierra de la Laguna mountains is perfect for outdoor activities and the climate is ideal year-round.
There is much in Todos Santos to remind you of Tulum, the Riviera Maya beach town where RETA members have had some of our best deals. It's got a similar hippy-chic vibe, a focus on wellness. It's boutique, small-scale versus big all-inclusives.
In 2006, the Mexican government named Todos Santos a Pueblo Mágico. There are only 100 or so such towns in the whole country and it's a way of saying the place is special…culturally rich…beautiful.
I find Todos Santos just as charming, albeit smaller. It looks more like the movie set of an old Western with its red-brick buildings.
Along with the major road improvements, the town itself has undergone a major facelift. Streets were dug up and re-laid in brick. Sidewalks were widened to make room for strolling. Façades of old buildings were restored.
Less than an hour away, as we know, Cabo San Lucas is booming. But not everyone wants a luxury resort. With the road improvements, Todos Santos is now less than an hour-and-a-half from the airport.
I'm working on opportunities here and as soon as I have more details I'll be passing them on to members of RETA.
One last thing: water is crucial to any play around Baja. There are serious water and infrastructural deficits. That's one reason that Todos Santos is taking off…it's a fertile oasis where market-gardening is easy. The soil of the Baja is extremely rich if there's water to nourish it.
Panama City and the Pacific Riviera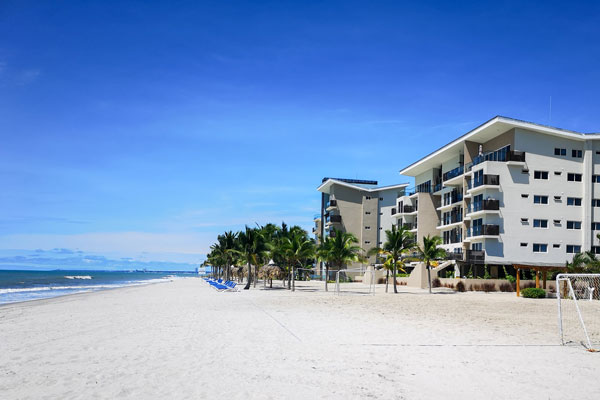 Before I started Real Estate Trend Alert, I invested in Panama. The year was 2005 and Panama was riding high.
The country's booming economy was sucking in folks from around the world…looking to profit from its incredible growth. And I was there to profit, too. I bought a one-bedroom condo pre-construction in Panama City for $147,630. I sold shortly after completion for $220,000…and made gains of $72,370.
That was an incredible buying moment…and one that wouldn't be repeated quickly in Panama. Though I kept a close eye on Panama's development, it took me another decade before I was ready to make a recommendation to Real Estate Trend Alert members.
But in the last few years I have made several…a second great buying moment has arrived.
Panama City is among the world's fastest-emerging global hubs—think "early in" Singapore…
It's a safe, stable, and fast-growing international center of finance and commerce…a city at the crossroads of global trade attracting people from all over the world.
My insider connections run deep in Panama and 2019 was especially good to RETA members there. For example, members who bought beachfront condos in The Palms building at Playa Caracol are already sitting on paper gains of $100,000. Members bought in The Palms in 2017. Last August a similar-sized condo in Playa Caracol, farther back from the beach with only a side view, listed for $299,000—a $100,000 paper gain in just two years.
Playa Caracol sits along nearly a mile of beachfront and it's easily the closest best-in-class beach community to Panama City. It's beach-facing, master-planned, and innovatively conceived.
Last September, I brought members another killer deal from Playa Caracol, the chance to buy in The Residences from just $184,300. True beachfront luxury this close to a global city at $184,300 is completely unheard of and I expect the gains to be as stellar as those in The Palms.
And we had more deals in Panama…
In June, I pulled off an incredible coup—the chance to own an ultra-exclusive property on a man-made island in the heart of Panama City. Two islands have been built from scratch in the Bay of Panama and connected to the city by a 500-foot bridge. This visionary community has been 12 years in the making. Our deal was for the rare collector of amazing real estate…
In fact, Ocean Reef is so next level that for similar communities across the globe you have to look to London's Kensington Square, Midtown in Manhattan, or the Peak in Hong Kong. It's an ultra-prime address—set to be the most exclusive in Latin America.
The demand to get onto the island is already phenomenal and will only grow along with the city. Homes have already been built. The first slips in the marina—designed for the mega-yachts of the rich and famous—opened in December. I'm expecting to see gross yields of 6% to 8%, and capital appreciation that could hit seven figures.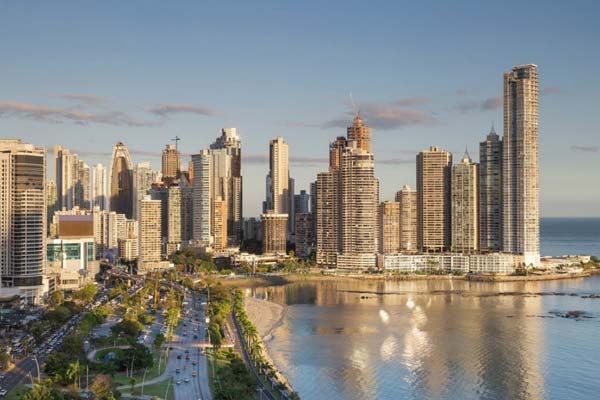 But there's one more deal I want to mention…
At the end of 2019, RETA members had the chance to buy luxury two-bed condos in an exclusive and amenity-rich private community in Panama from only $248,300. Santa Maria is one of the most prestigious addresses for wealthy locals and expats to live. It's close to business and financial districts, good schools, and the international airport. I expect capital gains could be as high as $151,700 over seven years. And, those gains come with potential rental income of as much as $24,000 a year. Over four years, that adds up to $96,000. It pushes expected total gains to $247,700.
All our Panama opportunities stem from the same trends…
This is an emerging world-class city. The rapid growth of both the economy and the city is driving demand for real estate, yet like other global hubs such as Hong Kong and Singapore, the best land is incredibly scarce.
That's why building islands in the Bay of Panama made perfect sense…that's why the ordinary rich will pay top dollar to rent a luxury home and have a country club lifestyle in Santa Maria…it's why owning a condo steps from the sand in Playa Caracol is a no brainer.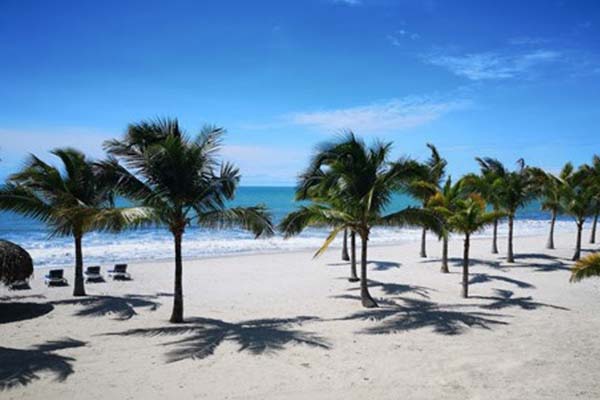 With RETA-only deals in Panama, members have the chance to own in, and close to, an emerging global hub city for a fraction of what it would cost you elsewhere, and with much greater potential for profit…
Panama City is now a thriving metropolis, a global hub, and a regional powerhouse.
It's earned its nickname "Baby Singapore." Both cities benefit significantly from their strategic location for shipping and trade. Singapore sits between China and India, while Panama lies between North and South America. Panama's famous Canal connects the Pacific and Atlantic oceans. It's one of the world's greatest maritime corridors.
Like Singapore, Panama has created a robust wealth fund and poured money into infrastructure. It evolved a foreigner- and business-friendly law and tax system and is now a key player in global trade, banking, shipping, and big business.
Today, Panama has the world's second-largest free trade zone. It's the biggest recipient of foreign direct investment in Central America. And, it's attracting more and more multinationals, looking for a friendly regional base.
As a result, it has one of the best performing economies in Latin America and one of the fastest-growing economies worldwide over the last 15 years. According to the World Bank, Panama's economy grew by 5% in 2019 and is projected to grow by another 5.4% in 2020.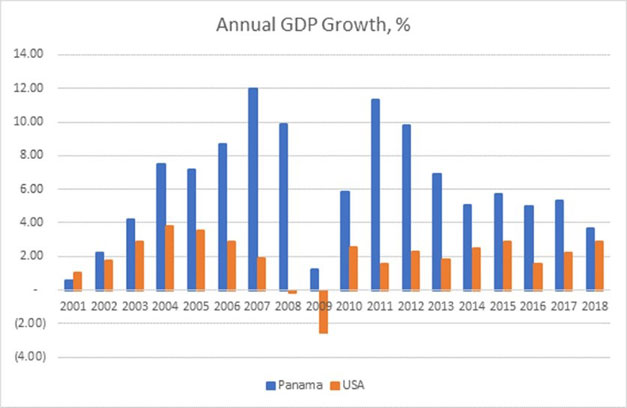 Yet, by global standards, real estate in Panama is silly cheap. A screaming bargain. If you know where and how to look you will find once-in-a-lifetime opportunities…
In global hubs like Singapore and Hong Kong there are three big drivers of real estate prices. Panama City has all three: Population growth, scarcity of land, and high demand.
Population Growth: In 2010, there were 3.3 million residents in Panama. That number is now at more than 4.2 million. And it's projected to hit 5.8 million by 2050, with more than half of the population living in and around Panama City. This is a massive increase in a relatively short period.
Panama City has established itself as a go-to place for young professionals and business entrepreneurs in Central and South America, and this population increase is driving demand for housing. We saw this happen in Hong Kong, where the population grew by 25% since 1997—and real estate prices grew a lot more.
Land Scarcity: Panama City has another decisive factor determining real estate price growth: land scarcity. The city has a shortage of prime developable land. On one side, it is hemmed in by the Pacific Ocean, and on the other it is constrained by large parcels of protected land and watershed for the Panama Canal. There's very little room for urban sprawl other than far east or west of the city which leaves a very long commute. And this will put huge upward pressure on existing real estate prices.
High Demand: In cities across the globe, debate rages about changing urban zoning, occupying abandoned properties, and building out onto the sea. Meanwhile, real estate prices continue to climb.
Panama City is facing the same scenario. As population grows and developable land runs out, an enormous real estate squeeze will hit. And when the big squeeze kicks in, it will push real estate prices only one way: up.
Costa Rica's Southern Zone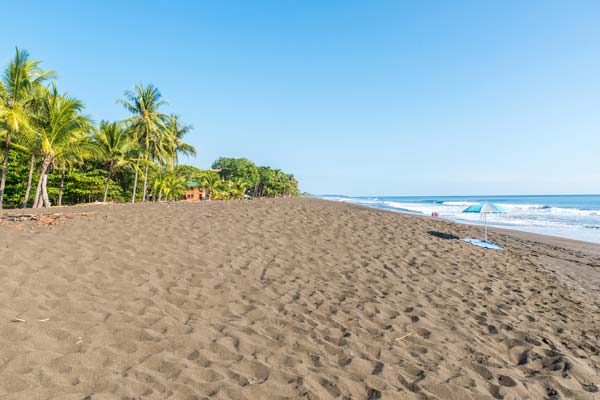 Costa Rica is well-known for its tourism…and its stunning environment. As it should be. It's worked hard for decades to position itself as one of the top countries in Central America for overseas visitors. And for its efforts, it's been well rewarded.
Tourism was one of the drivers that led to a major Path of Progress that rolled through much of the country in the 1980s and 1990s. Investment in infrastructure made previously unreachable beach towns easier to get to. Vacationers came…followed by people in search of second homes and vacation rental properties.
There's a lot to appeal to those who visit: Clear-blue skies and long, unspoiled beaches. Surfing and adventure sports. An abundance of natural parks. Wildlife and tropical flowers all around. And some of the friendliest, most relaxed people in the world.
Today, the country's tourism industry is well developed. Costa Rica counts more than one tourist for every two locals. It's a big part of the country's income.
For the most part, as tourism numbers have risen, so too have real estate prices. When it comes to profiting from real estate, you have to dig deep to find the opportunity. But do it right—buy in the right place in Costa Rica at the right time—and you could make a killing.
Where we'll make a killing is in the country's Southern Zone.
You might not have heard of this region…but the Southern Zone is like a treasure trove of natural beauty. It's a birdwatcher, eco-tourist, or surfers' delight. Take a walk or a drive through one of its massive national parks and you'll see scarlet macaws and tropical flowers…and maybe catch a glimpse of a sloth hanging from a tree…or a humpback whale or dolphin dipping in and out of the Pacific Ocean.
The Southern Zone runs just south of the little beach town of Dominical, all the way to the border with Panama. It's got a dramatic Pacific coastline, where the mountains meet the ocean. It's often compared to Tahiti or parts of Thailand…with unspoiled beaches, hills and mountains covered with thick forest, and wildlife everywhere you look.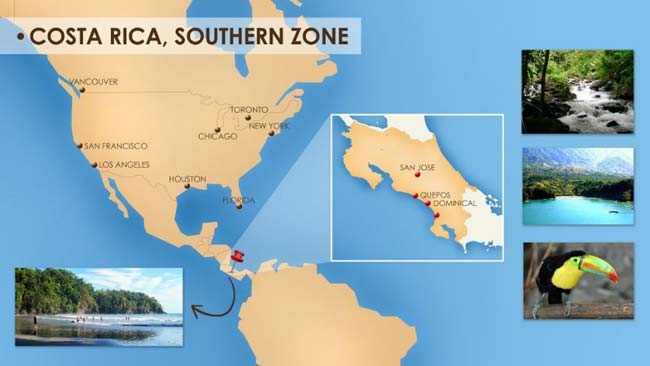 All that beauty is nice to be around…but as a real estate investor, I'm just as intrigued by the profit angle. By buying right in the Southern Zone, you could do very well.
Most tourists coming to Costa Rica are looking for beaches, wildlife, and adventure. You can find all that in spades in the Southern Zone. The thing is, you won't find the tourist hordes you'd expect—or the high-rise towers and cookie-cutter resorts you see in other parts of the country. That's because it used to be hard to get to. And when tourists can't easily get to a place, they don't bother.
The coastal road that ran here until 2010 was often impassable. A friend told me about his first trip here in 2002. He knew he'd need to cross several rivers, so he'd prepared himself for that. But he only found out when he got to the first river that there weren't any bridges. It was a case of trying to gauge the depth, driving across, and hoping for the best. Not a trip that most people would be willing to take without good reason.
That lack of access had the effect of keeping out mainstream tourists. But, the Southern Zone was so spectacular that some came anyway. They were looking for adventure…and a different pace of life. Some set up shop, opening gourmet restaurants (some of the best in the country), French bakeries, delis, and well-stocked supermarkets. And, infrastructure followed them.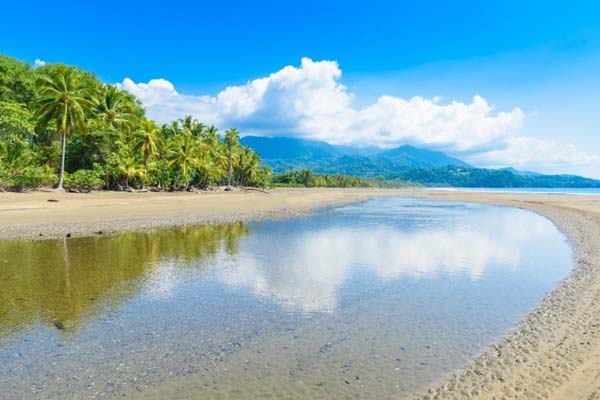 Today, new roads link the Southern Zone to the capital city, San José, and the international airport. It's a smooth and easy three-hour drive. More tourists and home buyers are coming here these days. And the Southern Zone's Path of Progress—and a profit opportunity—is coming with them.
The play here is to buy in a best-in-class community. RETA members have already had more than one opportunity to do so…
For example, in late 2017, I negotiated an opportunity for members of RETA to lots from as little as $20,000. That's a fraction of what most people would pay. Today, walking in off the street, you'd pay $40,000 to own a lot in that same community. So RETA members were locking in 100% gains from the get-go.
And, there's more. In five years, I expect values on one of these lots will be as much as $55,000. And further from there as more tourists and second-home seekers come.
I'm working on similar deals for RETA members in the near future.
Portugal's Algarve (and Beyond)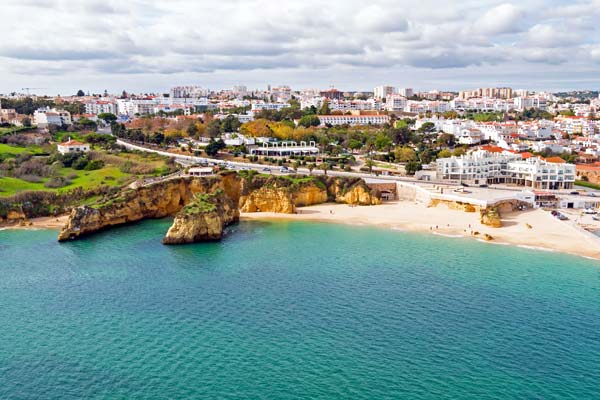 More than any country in Western Europe, I've been drilling down into Portugal. Over the last few years, I've spent many months scouting here.
On each visit I've found opportunities. It began with the crisis of 2008/09 which hit Portugal hard and—after a few years of no movement in the real estate market—gave RETA members the chance to snap up bank fire sales and double their money around the Algarve on the country's southern coast.
Those bank fire sales are thinner on the ground these days as Portugal recovers from the crisis, but there are still some Algarve opportunities— and opportunities elsewhere in the country have emerged…
Every time I visit now I'm impressed by the green shoots of progress. Portugal is getting its act together and doing smart things…the kinds of things that drive growth and create buying moments. There's a sense of optimism, a confidence that has helped the country go from a global backwater to a trendy tourism destination.
A decade ago, you'd struggle to convince most real estate investors to invest in Portugal, at least outside of the Algarve. There were many good reasons for this, among which were rent controls.
Take the example of one owner of a large building with 30 apartments and commercial spaces in one of Lisbon's downtown plazas. He was getting a total of just €3,800 a month in rent thanks to these rent controls—in a European capital city in the 21st century. The tenant in one of his commercial spaces was paying only €4 per square meter; the market rate was €80 to €100 per square meter. Without the controls, his rental income would have been €40,000 a month.
These rent controls are a crucial reason many old buildings in Portugal's towns and cities became dilapidated. With rents so low for so long, building owners weren't motivated to invest in maintenance, repairs, or upgrades. Buildings were abandoned…left to rot.
Then, in 2012, those rent controls were abolished. At the stroke of a pen the rules of the game changed. With rent controls gone, many landlords saw a rapid rise in income, with some rents rising eightfold, from €60 a month to €500. Buildings that were viewed as worthless wrecks now have huge potential as boutique hotels or fancy apartment blocks.
This has triggered a building frenzy in prime central parts of Lisbon and Porto, and I expect the university town of Coimbra could follow in time.
A big driver of profits is tourism: Tourism is on a tear in Portugal. Numbers have risen for eight years and it's growing at more than double the European average. Trouble in Turkey and terrorism in North Africa have seen more north Europeans vacationing in Portugal instead. But there's much more to it. There's been a rise in the number of folks coming from the U.S.
I expect tourism to continue to rise as Portugal grows up as a country and sells itself around the world. Portugal's got a little bit of everything: Atlantic beaches, great golf, history and culture, amazing food, stunning mountains…and low costs.
The south gets around 300 sunny days a year, which is a major attraction for northern Europeans in the winter months. It's right on the doorstep of 300 million plus people who can get to Portugal on short, cheap flights. City breaks are a big thing in Europe. They're short vacations, often weekends, in cities. Marketed heavily by no-frills airlines, they're a major driver of the tourist industry.
And Europe's major cities—Venice, Rome, Paris, Barcelona—are maxed out. They can't cope with the growing tide of visitors that's putting a strain on infrastructure and resources. And visitors face spending half their time waiting in queues to see the most famous sights.
All this is going to drive tourism in Portugal.
When you look at Portugal as an investment opportunity you need to remember how young this modern iteration of the country is: until 1974 this was a hopelessly run dictatorship. It's just now finding its feet as modern country, and it's doing so fast. I see untapped potential and it's exciting.
Portugal is an extremely attractive place for mobile people. It's safe, secure with good transport and infrastructure. The education system is good, and the cost of living is incredibly low.
Portugal has been successfully attracting mobile people, businesses, and money. The authorities have been smart about this with their Golden Visa and non-habitual resident regime (which offers tax breaks to Europeans). The Golden Visa is a fast-track visa program for investors from outside the European Union.
One way to get a Golden Visa is to invest €500,000 in real estate, or €350,000 if the home is more than 30 years old or located in an area of urban renovation. That €350,000 value can include the purchase price of the home and the remodel budget.
In return, investors get residence in Portugal with the right to free travel in the 26 countries that make up Europe's Schengen zone. The Golden Visa can lead to permanent residence after five years and eventually a second passport.
I've been traveling to Portugal since 2002, for family vacations and golf. (The Algarve is one of the best golf destinations in the world.) So, when the 2008/09 crisis hit Portugal hard, and things began to unravel, I knew exactly where to focus, on the Algarve.
But RETA members have had stellar opportunities throughout Portugal. I'm finding opportunities in Porto…in the university town of Coimbra…I'm digging deep into all corners of the country…
And there's a kicker: Portuguese banks are lending to foreigners as much as 90% at interest rates as low as 1%. This has created amazing opportunities to use leverage to double our money with profitable plays.
With 300 days of sunshine a year, stunning beaches and world-class golf, Portugal's Algarve attracts millions of tourists each year. It's in the south of the country facing the Atlantic, although it boasts a Mediterranean climate. It's a place of culture, great food, stunning beaches and world-class golf courses.
This is where I've dug deepest into opportunities…
The short-term rental market in the Algarve is anchored by a red-hot, 10-week peak season. You can add the two weeks at Easter and schools' (in northern Europe) spring and fall breaks. (The Algarve is very popular as a family destination.) May and September are good months to rent to golfers, young couples, and retirees. Figure, all told, on 10 weeks of peak rentals and then 10 weeks scattered through the rest of the year at an off-season rate. And the season is getting longer as Portugal's tourism sector booms. Plus, Scandinavians are coming in increasing numbers in the off season to escape their winter.
I've been visiting the Algarve since 2002 and this southern stretch of coast has delivered for RETA members since the first bank fire sales came along in the wake of the 2008/09 crisis.
That took a while. In August 2014, Banco Espirito Santo collapsed. The bank of Portugal stepped in with a €4.9 billion bailout. Real estate loans were moved to a new bank, Novo Banco and finally reality set in and fire sales started.
As recently as May 2019, I was still pinpointing fire sale opportunities on the Algarve. The play was—and still is—simple. Novo Banco were the first to start offering cheap mortgages on competitively priced real estate on its books. The other banks followed. Today, each one is hungry to do business and foreign investors like us can get mortgages of 80%, even 90% at a fixed 2% or even less.
If you can get the bank to finance your play on an undervalued property you could do very well.
The opportunity on the central Algarve is to lock down a villa, something undervalued, old or unloved, and do so with a mortgage at those modest fixed rates. Done right it's a way to double your money.
The latest such opportunity to come from my contacts on the ground is a five-bedroom villa near Albufeira. It's just 15 minutes from the marina at Vilamoura and about half-an-hour from the airport at Faro. The asking price is €400,000.
The central region around the marina of Vilamoura is the Algarve's "Golden Triangle." It was the first part of the Algarve to develop, starting in the 1960s. Today, you'll find 5-star hotels, multi-million-dollar yachts and luxury resorts.
This villa play is a great example of what you can do with leverage here. First off, I would go with an offer of €350,000.
Then, say you borrow 80% at a rate of 1% or 2%. That means you're into the deal for €70,000. The villa's already renovated so follow on costs shouldn't be significant. I'd figure on spending another €30,000 to make it look really attractive. You are now into the deal for €100,000.
I figure that a villa in a superb location like this, post improvements, would list for €550,000 (you immediately show a 150% return on your money invested) and would rent for €3,000 a week in the summer.
Also in the central Algarve, Faro is worth a mention, too. For most of the millions of tourists, it's just where the airport is, but this city has an old town that is showing signs of gentrification. Look for a historic building within a short walk of the train station, old town and marina and you could do well from short-term rentals. You'll target many of those passing through who need or want a night in Faro, close to the airport. Remember, we're talking millions of passengers each year.
Before the 2008/09, crisis development was radiating out from the central Algarve in two directions—east and west.
The western Algarve is the only place in Portugal I currently see opportunity in pre-construction. (It's also a place attracting a lot of U.S. expats right now.)
In the west, you have the town of Lagos, set on a hill overlooking a modern marina. Lagos is arguably the most historic town on the Algarve. This was home to Henry the Navigator and the adventurers of the Age of Discovery. It's a pretty and happening place, compact, low-rise and walkable. From spots all over town, you can catch breathtaking views of the Bay of Light, fringed by miles of golden sand, with the town of Portimao on the other side.
You can walk from town to semi-secret sandy coves, long stretches of golden sand, cliffs, sea stacks, and bluffs. The coastline and climate remind folks of Southern California.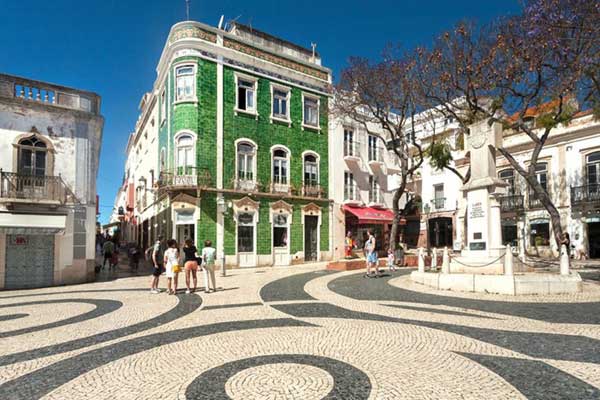 Lagos has got a chronic shortage of hotel rooms and deals here are getting snapped up as fast as I find them. For example, last year I found a two-bedroom condo for €210,000 ($231,034) in a four-story building with a shared pool. This is a property that will easily top the listings on websites like Airbnb if you market it right. I reckon it could make €25,000 ($27,504) a year in rental income. In five years, I expect this condo to be worth €300,000 ($330,049).
That's a gain of $99,015.
On the other side of the Algarve, to the east, traveling toward Spain, the Algarve is less developed. Prior to the crisis, a Path of Progress was rolling this way but amid the banking meltdown it ground to a halt around the historic town of Tavira. Around Tavira you'll find wide-open Atlantic beaches and lots of protected land. The town's historic core is preserved and last October RETA members had an opportunity to lock down a condo in a renovated 16th-century convent there. In a nutshell, for as little as €21,000 down you could have bought a turnkey two-bedroom condo, which I predict will appreciate in value and would rent out for as much as $5,400 a month in high season.
For the most current Algarve opportunities. I'll report them as I find them to members of Real Estate Trend Alert.
Medellin, Colombia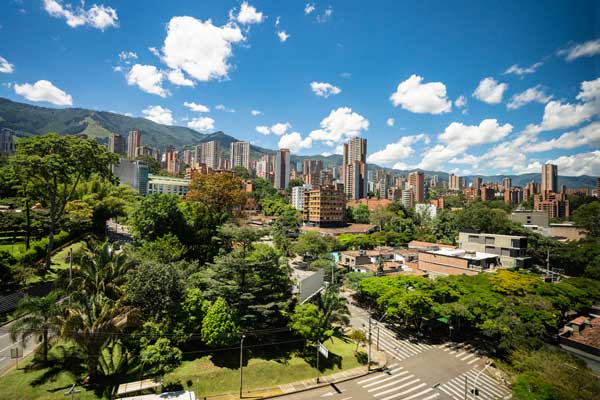 One of the most charming and world-class cities on my beat is one that suffers from an outdated reputation…and that's creating opportunity for us.
That city is Medellín, Colombia. When I think of Medellín, I think cosmopolitan, learned, and positive. That's what the new Medellín is like. And truthfully, what it's really been like for years. But thanks to an outdated reputation, it's been overlooked.
When I first visited in 2011, I was struck by what a bookish place this is. Upper-middle-class condos were packed ceiling high with mahogany bookcases. On another trip, while strolling to dinner, I noticed a homeless man curled up and attentively reading the financial pages of a broadsheet newspaper. That summed up Medellín to me—even the homeless are well read.
The city is by far the most European-feeling city in Latin America on my beat. It's also the greenest. I'm talking about trees, bright-blooming flowers, gurgling waters that roll down hillsides. It's such a nice city to walk through. And the city's reputation is growing by the year. Today, it's rated as one of the top three places worldwide for digital nomads to base themselves.
But it's only now that news is starting to get out about how livable a city it is. In decades past, it's seen more than its fair share of civil and political unrest. News headlines of drugs, narcos, and murders dominated. Many investors, swayed by memory of those headlines, still steer clear of Medellín.
But that reputation is not the reality today. Medellín is Colombia's third-largest city. It's in a valley 5,000 feet above sea level. It's chic, trendy, and modern.
This is a city where I could happily spend a lot of time. In fact, last time I was in Medellín, I contemplated the idea of having a seasonal base here.
The city's year-round mild weather brings in snowbirds, escaping freezing winters back home. Retirees also come, to learn Spanish and cut their living costs. Corporate professionals come on business trips and placements; the city has long had an industrial base with textile factories, fashion design and manufacture, pharmaceutical firms, and a mining sector. Digital nomads visit, too. They're a growing, thriving segment of Medellín's visitor market. They're computer programmers, e-commerce pros, digital marketers, writers, graphic designers. All they need to do their job is a desk, internet access, and a phone. They earn in dollars. But they're spending in pesos…slashing their overhead and bulking up their savings accounts.
They're all looking for somewhere they can rent by the night while they settle in, by the week, or even for three to six months. Close to great restaurants, cultural events, entertainment. And at a price that fits their budget.
That's not the easiest thing to find in Medellín. There are strict rules on short-term rentals. And when trying to rent an apartment longer term you deal with the fiador system. In a nutshell, you need to find a local who "guarantees" the rent. That's hard for most new foreigners to do. There are ways round it—but they usually involve paying the full rent upfront. Even getting internet installed can be a hassle…requiring a Colombian ID. Only those who are committed to relocating to Colombia full-time will want to deal with any of this.
In 2011, I made my first-ever recommendation in Medellín. I spotted an opportunity in El Poblado, Medellín's primo neighborhood—where wealthy locals want to live, and tourists want to stay. There was a pricing anomaly at play: older, often better located condos were valued at half the price of newer ones. I recommended buying condos of around 1,000 square feet for $90,000 or so. Values doubled in the following two to three years.
Then in 2018, I recommended a play to buy a well-located house with some land around it in the Laureles neighborhood—an area I figured values would rise as it became gentrified by the arrival of foreigners and digital nomads.
Buy a well-located house with some ground around it…and as Laureles develops, it could be targeted by a developer willing to pay a premium. Medellín is growing rapidly, and it's got a barrier to growth: hemmed in by mountains, it's got a lack of developable land.
As its profile continues to rise, and Medellín's developable land becomes even scarcer, your building could be very attractive to a developer who wants to build condos.
Last year, I brought RETA members another opportunity. It was a five-floor building in the Manila neighborhood, right next to El Poblado, which has all the conveniences of Poblado but with much lower prices. The owner was looking to sell each floor separately for around $200,000, which I figured could be made into three studio apartments and used as short-term rentals. That's about $83,000 per studio, each of which could bring in $15,000 a year.
I'm watching Medellín closely for more opportunities and will be bringing them to RETA members as I find them.
Italy's Historic Cities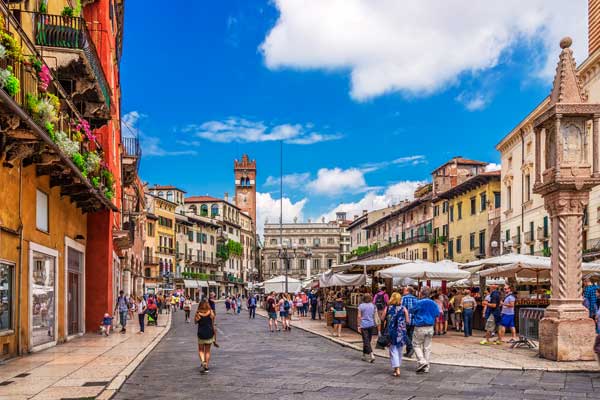 Real estate in Italy's major tourist centers are overlooked.
Because of domestic factors like a failing economy, low confidence, and a weak appetite for real estate investing among Italians you can find cheap real estate. Because of international factors, like millions of tourists—more than the world has ever seen before—there is surging demand.
When I asked a tour guide in Florence when low season is, he told me it's the last couple of weeks of January. That's it. The rest of the year is high season…or super high.
It's got to the point in many of Italy's most-visited cities that tourism is a public emergency. In Venice you are bombarded with signs to keep walking, don't stop to sit down…in Rome, a three-hour queue in the Vatican is normal.
I've been digging into opportunities in Italy for years now. I've spent time pounding the pavements in the most promising neighborhoods in Venice, Rome, Florence, Verona…I've had members of my team exploring elsewhere…
And here's the play I've uncovered: If you look in the right place and focus on the right kind of properties you can buy something in a historic Italian city from $150,000 to $220,000 that makes you an annual gross yield of around 15%.
This is a pure income play. It's not without pitfalls. The risks are regulation or taxation. But that aside—barring a world war—it's hard to imagine tourists will stop coming to historic Italy.
The cradle of the Renaissance, the birthplace of opera, the country that gave the world Italian food… Italy is jammed with treasures, many of its cities are themselves works of art. You can wander along old Roman streets, stand in the shadow of the Colosseum or just sip espresso with the locals. For culture look no further, enjoy Verdi in the birthplace of opera, visit the lavish home of the Pope adorned with priceless works of art…and the cities are only the start…
Italy is a blue-chip tourism destination, the fifth most-visited country in the world. France is number one. The Italian tourist board claimed that Italy had more overnight stays by foreign nationals than France in 2018. A lot more, 216.5 million compared with 140.7 million in France.
Every year the numbers grow. The population is around 60 million. Last year 94 million tourists went to Italy.
Italy's tourism sector now makes up some 13% of national GDP. According to one study by the Intesa Sanpaolo group it accounts for almost 13% of Italian jobs.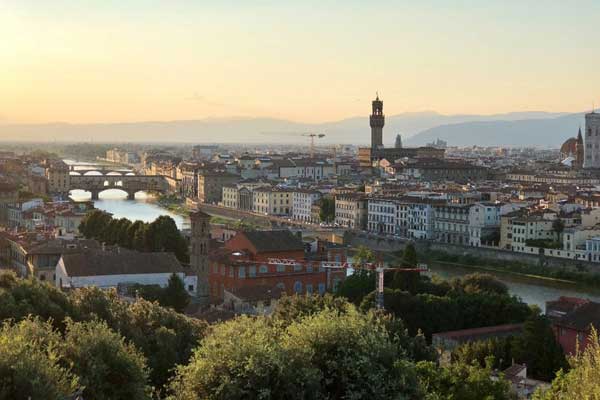 The key to the Italian play I've identified is to find a dated property walking distance to the main attractions. Clear the clutter and pretty it up as an Airbnb.
In Florence, I found a completely renovated Airbnb-ready apartment for €185,000 ($203,530) close to Fortezza de Basso—the largest historical monument in the city. It's close to the other main Florentine attractions. It's got two bedrooms and is 500 square feet.
Let's run conservative numbers: You rent for 250 nights, just under 70% occupancy. That occupancy is extremely high in a normal market but in a place like Florence it's only okay. Take those 250 nights at an average of $150 a night for a total of $37,500.
In Venice, opposite the church of San Canciano, just a 10-minute walk to St Mark's Square I found a 538-square-foot apartment for sale for €199,000 ($218,932). I reckon spend $15,000 on a new kitchen, furniture, and bathroom…sleek clean designs…and you have a perfect Venice short-term rental.
This apartment is around the corner from the Art Café Venezia. The drinks aren't pricey as it's more a local hangout. You can pop across the road to stick your head into the church and enjoy the peace and the fine baroque paintings of Angeli and Letterini. You would have your own local bacari, the local bars tucked away all over Venice that—for a couple of bucks—offer delicious snacks called cicchetti. Savory bites like Spanish tapas.
An apartment in Venice or Florence has intrinsic value. You just can't make any more of these. There are firm barriers to entry. You can't build new apartments within the historic centers. Over time you have some renovation here and there…but no major supply increase.
Building hotels is not easy in compact, historic cities like Florence and Italy. You can't just clear a lot.
And there is opportunity beyond Rome, Florence and Venice and the biggest cities…
Venice saw around 20 million tourists in 2019. As Venice gets maxed out by over-tourism other cities and towns nearby could get the overflow. Known for its elegant 16th-century buildings, Vicenza is less than an hour from Venice. Padua is even closer and famed for frescoes, palaces and one of the largest city squares in Europe with a garden at its center surrounded by a canal.
In fact, I believe many secondary Italian cities are places we can make this same income play.
Let's take Verona as an example, a place I would consider living. Verona is stunning. I found it to be a charming, clean and classy city. It's also very walkable, and easy to scout.
Tourists come to Verona in their millions and the number is growing. The city is home to many artistic treasures, spectacular museums and it's where Shakespeare set his Romeo and Juliet.
Verona is also close to Lake Garda, and it's a hub for the wine industry. That's interesting to us because the city hosts lots of prestigious wine events and conventions yet there seems to be a lack of hotels.
The play in Verona looks to me to be three-bed apartments going for around €250,000 ($275,041) that I reckon would rent for €300 ($330) a night. These are spacious brightly lit apartments that can accommodate a group. Just like the one I stayed in on a trip with my extended family of parent and in laws. In Verona a budget of €250,000 gets you more square feet…which you won't get for that price in historic Venice or Florence.
I was seriously impressed with Verona and could easily imagine myself spend a lot of time there.
You could also buy a one-bed condo here in the €150,000 to €200,000 range and do well…but go for size and you could double your nightly rental rate and only increase your investment by 50%, thus getting a stronger yield.
As visitor numbers increase and what they are looking for is increasingly short-term rentals, the case strengthens for investing in a small apartment walking distance to the big attractions.
The big risk with this play as I mentioned, is regulation or taxation. It's hard to imagine tourists will stop coming to these places…give them what they want and they could pay for your Italian home and then some…
Languedoc, France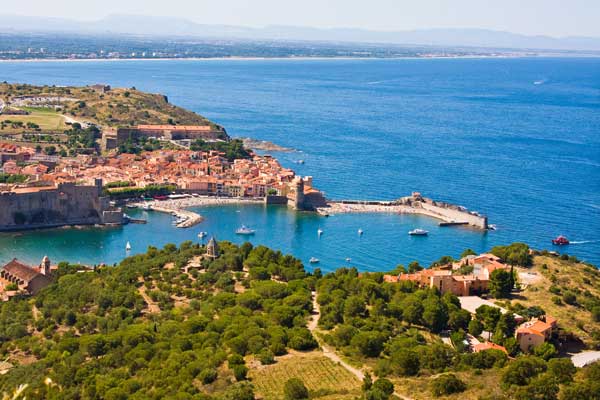 Once known as the "poor man's Provence" the Languedoc region of southern France is slowly arriving as a destination. From 2013 to 2019 tourism numbers rose by an average of 17%.
The Languedoc's Mediterranean coast is part of France's sun belt, and its long sandy beaches are still fairly uncrowded. Inland, you'll find wild mountain ranges, dramatic gorges and stunning hill towns that many Francophiles will tell you are more authentic than what you'll find in over-touristed and over-priced Provence.
Buy the right village home in the Languedoc, market it the right way, and you could lock in 6% gross yields. That's not the double-digit return I consider a RETA deal but it is a way of owning a historic home in France that pays. And, I expect you could see an annualized capital appreciation of 6% over the next 10 years. Mortgage finance is available from under 2%, although the criteria are less flexible than what I have found in Portugal and Spain.
If you're idea of France is fairy-tale castles perched on rugged mountain peaks and medieval villages where the food is amazing and the wine is local, then you'll find everything you want in the Languedoc.
And if you yearn for Mediterranean views, long beach strolls and fresh seafood, then the Languedoc has that, too.
Languedoc-Roussillon essentially covers the area of southern France where the Occitan language was once the common tongue. It's just west of Provence, stretching all the way to the Spanish border where you'll find Roussillon—French Catalonia—sandwiched alongside the Pyrenees Mountains.
The sun-drenched coastal part of Languedoc-Roussillon offers Mediterranean beaches and colorful resort towns like Collioure. It's also where you'll find most of the big towns and cities—like Perpignan and Montpellier.
As you move inland from the sea, the sun-drenched coastal plain gives way to rolling, forested hills and jagged mountains. No other part of France I know of is so varied. In fact, the micro-climates you'll find in the Languedoc can pose a challenge to the real estate buyer. A short drive from one village to another can mean a difference of a few degrees in temperature.
That matters if you're considering a place you can rent out in the peak months of the summer and spend time enjoying during the off season. You want to buy in a place where the climate is still warm enough for short sleeves in September and April. You'll find that in the Languedoc, but my point is you need to choose carefully.
British and Irish buyers discovered the charms and value of this part of France a long time ago. The market soared from 2003 to 2006. Buyers flooded in. It was a five-minute conversation with a bank manager in London or Dublin and your home was re-mortgaged to get your French idyll. Many embarked on extensive renovations thus creating many of the very high-quality resale properties we have today. Then the banks started tightening up. Confidence disappeared. The 2008/09 crisis saw prices fall and they are still around 25% down on what they were. And, you will pay one third to one quarter of what you could expect to pay in glamorous Provence next door.
The Languedoc is the biggest wine-producing region in France. In fact, it accounts for 5% of global wine production. It was historically known for producing a plonk wine that kept the miners and industrial workers of the north liquored up, but things are changing. Wine tourism is growing globally and Languedoc winemakers have caught on. You'll find many now offering well-heeled visitors a boutique experience.
It also helps that Languedoc has so much else to offer. The restored medieval city of Carcassonne gets around 3 million visitors a year. The Canal du Midi runs right through the region from Toulouse to join the Mediterranean near Sète. People come from around the world to cruise on houseboats or cycle along the towpath.
Plus, the Languedoc is a well-connected region with five airports connecting to destinations across Europe and North Africa. From June 2019 direct flights began from Moscow to Montpellier.
The best play is to look for what's called "a house of character," a historic home. These appeal to both foreign and French vacationers coming for heritage and wine tourism and I recommend focusing on the villages along the coast and closest to the sun belt, ensuring you get the best of the weather year-round. As you get into the highland regions the climate is cooler and wetter and the season shorter.
I recommend looking for a house of at least three-bedrooms. You'll be shopping with a budget of around €250,000 to €300,000 ($275,041 to $330,049). You can find smaller, cheaper properties but that limits you to a smaller pool of renters. You want to target the widest pool of renters possible—including families and couples who will all want what you have.
Avoid houses in need of renovation. You won't see any additional return for the additional costs you incur doing the work—and they could be hefty. Keep your buying costs as low as possible to maximize your return. In this market, there are plenty of turnkey renovated properties available. Many foreigners arrive in the Languedoc, fall in love with a historic home, and pay handsomely for impressive renovations that will never be reflected in the price when they sell. You need just swoop in and enjoy the fruits of their labor and bank account.
You want to find something with some unusual feature, a winding medieval stair, a unique tiled floor…something to stand out. This will boost your rental profile. And you should ensure you have space to add in some touches like a treadmill in the basement, a sauna, a hot tub, bicycles…one of my researchers even suggested throwing in a classic Citroen for guests to use.
The peak season here is about 13 weeks, from May to August. With the right property, you should see some rental demand beyond that window.
Motivated sellers are fairly easy to find on the ground. I heard of several, including an elderly English couple selling a three-bedroom village home with an independent studio apartment. They dropped their price from €269,000 to €249,000 ($295,944 to $273,941).
You could rent the studio for around €450 to €500 a week in high season (That's $495 to $550). The main house had a south-facing terrace and room for a hot tub, which would cost around €1,000 ($1,100) to have installed. Figure on renting that house for €1,000 to €1,200 a week in high season and €600 to €700 in off season. (That's $1,100 to $1,320 and $660 to $770.) A nice touch to boost income would be to include some gym equipment in the large basement garage.
Then there's Montpellier…
Montpellier is among the most attractive and exciting cities I have ever visited. It gets 300 days of sunshine a year and offers the strolling visitor a mostly pedestrian old town of winding lanes amid Renaissance-era mansions. You'll find avant-garde architecture too, art galleries, museums, superb nightlife and dining, the city even has its own version of the Arc de Triomphe—the Porte du Peyrou.
Then there's the beach. It takes just 20 minutes or so on public transport to leave the compact city center and have your toes in the sand looking over the Mediterranean.
It's also one of France's fastest-growing cities, if not the fastest. In the early 1960s Montpellier had a population of around 119,000. Today, it's closer to 300,000. It's also a huge center of third-level education; students comprise up to a third of the city's population. And given it's home to the world's oldest medical school still in operation, it's probably not surprising that biotech is big in Montpellier.
The city's airport has been adding new routes and a new high-speed TGV train station means you can get to Paris in three-and-a-half hours.
But one thing seems lacking for now…big numbers of tourists. The city is still something of a secret for foreign visitors to France. I'm convinced that's going to change as over-tourism swamps cities like Venice, Barcelona, and Paris.
Think about this: 50 million tourists visit Paris each year. Crowds mass at every major attraction. In July 2019 workers at the famed Louvre museum walked out in protest at the huge volume of tourists they were expected to cope with. And a month before that residents of the pretty pastel-colored Rue Crémieux in the 12th arrondissement of Paris insisted city officials install gates at each end of the street to stop Instagram-snapping tourists.
Montpellier offers an alternative for northern Europeans and North Americans weary of the crowds and seeking something more authentic. It's also a lot cheaper.
The play is simple. Find an unloved old building or apartment in need of some work and tap into an already growing demand for short-term rentals.
I walked and walked…clocking north of eight miles each day. Many of the properties I found were not cheap, albeit still half of what you would expect to pay in Nice. Single family homes, that include a pool, on the edge of town come in at €500,000 to €700,000 ($550,082 to $770,115).
For a 700-square-foot two-bed modern condo in the city you'll pay €250,000 to €400,000 ($275,041 to $440,066).
In the old city, though, you can find newly renovated one-bed condos of 500 square feet perched above ancient cobbled streets for €129,000 ($141,921). I found condos like this in random locations…above a shop or restaurant…in a small building tucked down a side street of only three or four units. They are overlooked…and perfect Airbnb rentals for a couple on a city break.
The tourism market here is very much underdeveloped. I expect five years from now that will all have changed. And, a little apartment like this could gross more than €20,000 ($22,003) a year in rental income.
Uruguay's Atlantic Coast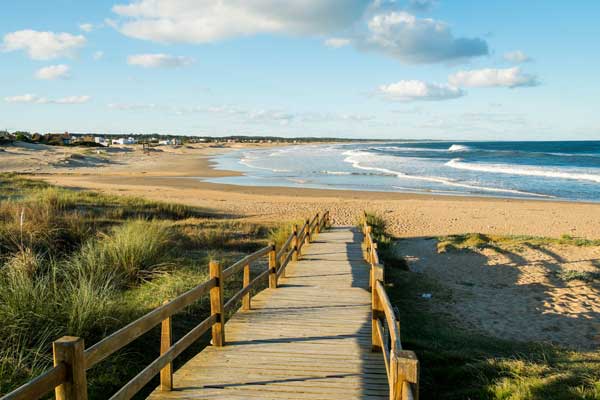 In January 2018, I traveled to Rocha, Uruguay, in search of brand-new opportunity for Real Estate Trend Alert members. And that's exactly what I found.
Uruguay has been on my radar since I started RETA in 2008. Uruguay, on the whole, is a place I like. As a country, it's solid, stable, and welcoming. Foreigners are welcome to come visit…invest…and relocate here.
It stands out in Latin America for its low levels of inequality and poverty, and its high rankings in indices such as Economic Freedom. The middle class represents about 60% of the population.
But on my trip, I was homing in on one specific region: the little province of Rocha. What I was looking for in Rocha was a way to play the Path of Progress that's heading along this coast. Right now, it's a slow and sleepy spot…that's got its own unique charm. For decades, it's been the logical next step for development. But there was a barrier to this development: natural lagoons.
Laguna Garzon is one. This huge lagoon is beautiful. It sits between the provinces of Rocha and Maldonado. (Punta del Este and Jose Ignacio are in Maldonado.) But Ruta 10, the road that connects Punta with Jose Ignacio, did not cross Laguna Garzon. For decades, you had two options: to take the inland road away from the coast, going on a detour to get around the lagoon. Or take a little ferry.
But in December 2015 a bridge opened that spans the lagoon. It's an impressive piece of engineering—and a tourist must-see in its own right. It's circular in shape, reportedly designed to force drivers to slow down and take in the magnificent ocean and lagoon views.
Most of the $11 million cost of the bridge was financed by Argentine Eduardo Constantini. An avid kite-surfer, he has been coming to Punta del Este, Uruguay's jet-set beach town, for almost 50 years. He sees the bridge as the way to deliver the next wave of development into the province of Rocha. He's creating a top-notch community on the far side of Laguna Garzon, in Rocha. He's selling lots in his Las Garzas development for sky-high prices. He has 475 lots in total, with prices running up to a million dollars. That's an eye-watering tag (and no, it does not come with a house…you need to build your own).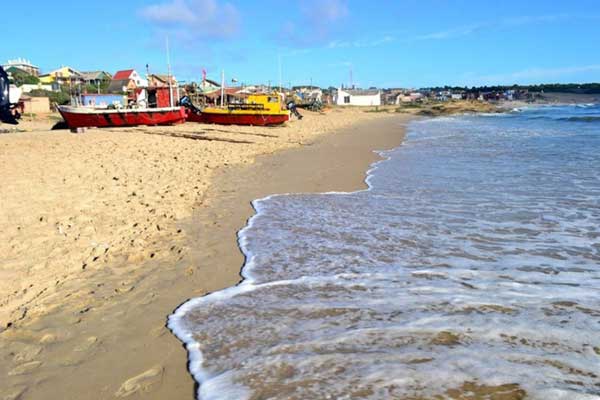 This project is already having an impact on land prices close by. Farmers, sitting on land that was previously priced purely from an agricultural productivity standpoint, are now listing parcels at prices that reflect future development potential.
The Las Garzas project will put Rocha's name up in lights with high society…the kind of folks who can shell out big bucks for the good life. Development should spill over into beach towns nearby…and that's where we're focused.
The beaches in Rocha are magical. They're the best in the country. The landscape's a patchwork of soft, cream-colored beaches, nature reserves, lagoons, tiny beach towns and fishing villages. Its beaches and beach towns are on the lips of the who's who of real estate in Uruguay.
You won't find major hotels, sprawling residential communities or big shopping malls in Rocha. Surfers come for the unspoiled beaches. Wealthy folk see it as an escape where they can kick back and unwind.
Laguna de Rocha, one of the province's highlights, is amazing. It's part of a nature reserve that covers almost half a million acres with pine forests, rare palms, grasslands, and wetlands that are home to otters, foxes, armadillos, and capybaras.
Two of the nicest beach towns in Rocha are La Pedrera and La Paloma. They're very different. La Paloma is the larger of the two…but still only has a tiny year-round population of 4,000 or so.
La Pedrera is quiet and exclusive. It's also mostly residential, unlike La Paloma which has a bank, supermarket, bus station and cafés, bars, and restaurants. New boutique hotels have sprung up in both towns in recent years, catering to the upscale visitors who spend time here.
Already, it's expensive to stay in this area in peak season. The accommodation I chose was in La Paloma and it was the kind of hotel where you'd expect to pay maybe $60 a night—clean and basic, but with paper-thin walls—but I was paying $180 a night. That's the going rate. (All the nice boutique hotels were full. I try to avoid peak vacation seasons when scouting, but unfortunately the logistics of my trip meant I couldn't do that here.)
There's an interesting anomaly for us: While rental rates are high, land prices are still great value. So, you can buy low, build, and then target strong rental income. Or, of course, just sit on the land and wait for values to go higher.
If you rent out your home for a little over two months a year you can make a killing. During peak season, you get staggeringly high rental rates. And I reckon there's cream on top that nobody's targeting right now: shoulder season…snowbirds and retirees…folks who will happily stay here outside peak season. You charge a lower rate but could still make good returns. Most folks don't even think about doing this. Once peak season is over, they just shut down their home and don't even advertise it for rent.
I see three ways to capitalize on the growth coming here.
If you have money to play with, you could buy beachfront land and sit on it, waiting for development to come, when you can sell it on to a developer for a fat profit. One large land parcel is on the market as I write for $7.72 million. It's 386 hectares (954 acres) with 0.6 miles fronting onto the main highway…and a mile of beachfront. The beach is white sand, with soft dunes. The price works out to $8,097 an acre. The seller has dropped the price in the last couple of years and I reckon there's more wiggle room in it.
But you can get in for less, buying a smaller piece of beachfront land and building on it. This is something two contacts on the ground are planning as I write. One is thinking of building a single-family beach home and renting it out in high season, with some personal use as well. That would give a yield of around 10%. Another contact plans to build six condos on a little beachfront lot. He paid $80,000 for the lot. Construction will run around $140 per square foot. He's targeting $150 a night from these condos in high season. ($150 per night puts you lower than today's market entry point. He's a super conservative guy.) And he'll likely see full occupancy in that period, giving him 12% to 16% returns.
The third play is to buy a lot in a best-in-class community in this zone. Make the right deal in the right community and I figure you could be set to double your money over the next five years. The right community means spacious comfortable lots in a verdant setting with beach access by foot. And, proximity to one of Rocha's attractive beach towns.
Each of these plays could bring you serious profit. I'll be bringing RETA members more details on specific deals as I find them.
Placencia, Belize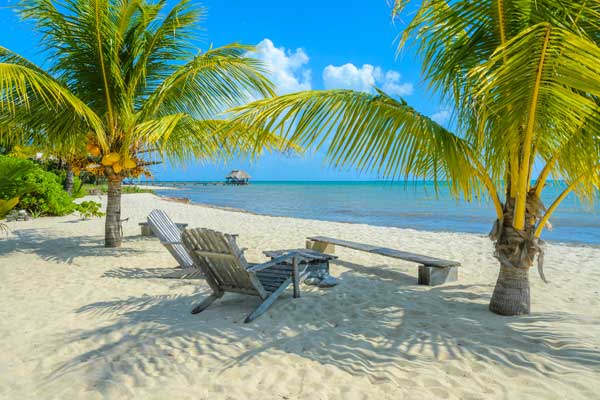 I first visited Belize more than a decade ago. This small, friendly, English-speaking country charmed me back then. But it was on a more recent trip that I pinpointed the location in Belize that stands out as a place where we can profit.
Belize has a lot to offer. More and more tourists are visiting for its idyllic beaches; water sports, such as diving, sailing and snorkeling; and ancient ruins hidden deep in the jungle.
Until 1990, Belize didn't even have a tourism bureau. Now it has one of the fastest growing tourism sectors in the Caribbean. New flights from Toronto and Calgary…Denver and Fort Lauderdale…are bumping up tourist numbers in Belize. Overnight stays doubled from 2011 to 2017 to 427,026. 2018 saw another huge jump, with almost half a million overnight visitors—a 14.6% annual increase.
More folks are choosing to retire here, thanks to the country's easy retirement program. It's long been popular as a second-home destination. And it's favored by tech billionaires and celebrities, looking for a discreet bolt hole.
A quiet corner of Belize called Placencia is a locale that I believe is set to grow strongly, creating opportunity for savvy investors.
Placencia is a 16-mile spit of land running north to south, and only 80 feet wide at its narrowest point. On the east side, you have stunning white-sand beaches backed by palm trees that sway in the breeze. On the west side is a protected lagoon, a nature- and water-lover's playground.
It's postcard-perfect Caribbean: unspoiled white sands, palm trees swaying in the soft sea breezes, and clear, warm waters.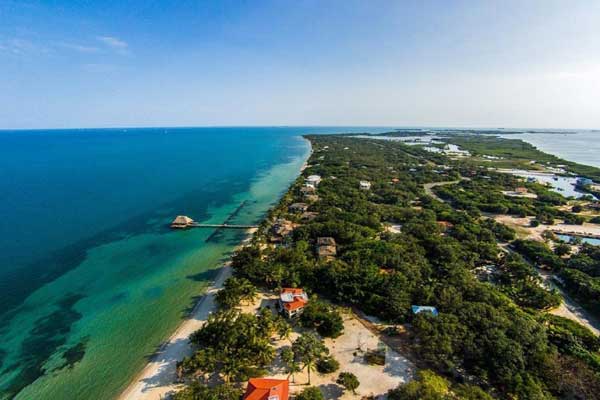 This is a spot where you'll love to vacation…swimming and snorkeling, relaxing in a hammock, enjoying a beachside fish supper…
And it's also a spot where you can profit. Here are the three key factors driving opportunity here:
Path of Progress: In 2011 the highway to Placencia from Belize's capital city was paved. That was a huge step forward, making Placencia much easier to get to. It's now only three hours from the international airport in Belize City. Interest in this once-remote outpost is now surging.
Lack of big-name hotels: Big-brand hotel chains haven't made it to Placencia…yet. The hotels available right now are small-scale and boutique. Word on the ground is that some big brands have Placencia in their sights.
Limited developable land: This is a relatively tiny peninsula, where most of the land is in single family home plots. Demand to own or rent a home here is rising…but there's a lack of inventory. This will drive values and rental rates higher.
Right now, if you know what you're looking for, you can uncover some incredible deals in Placencia.
One deal I brought to the attention of RETA members was a small project of 31 lots. The land ran from the main road through the peninsula, to the lagoon. The bank had foreclosed on the original developer and they just wanted it off their books. They initially tried selling the project for $1.4 million. But they told my insider contact (unofficially, of course) that they'd take $600,000.
The eventual buyer snapped it up for just $500,000. But he didn't bother going down the route of developing it. Instead, he just sat back and did nothing…until he sold it on for $1.1 million less than a year later. He doubled his money in less than a year with zero effort and a tiny amount of overhead.
As tourism grows in Belize, I expect we'll see more deals like this. And I'll be bringing RETA members everything I find.
by international living