This Wealthy Enclave In Riviera Maya Mexico Is The Backdrop To A New Latino Series, 'The Garcias'
Located just 20 minutes south of Playa del Carmen is a small town called Puerto Aventuras where two marinas and a gated luxury community are surrounded by lush tropical jungle. It is the only private development with an ocean-front marina along the Riviera Maya shorelines and is fronted by three sheltered bays.
Out of all Riviera Maya's resort communities, the one in Puerto Aventuras stands above the rest with more English speaking business owners, restaurants serving American fare and a luxury Thomas Leman golf course adjoining the 900-acre gated community. This attracts many international retirees, wealthy investors, and also offers a safe shelter for golfers and vacationers. It has become a dream haven for retirees, especially from the United States, and with the town's proximity to Tulum, (30 minute drive), offers abundant options for day trips.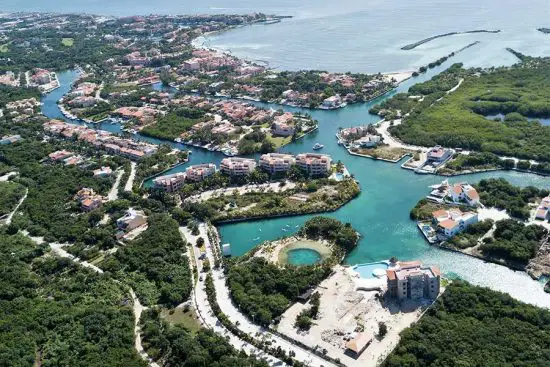 I spoke with Román Rivera Torres, Architect and creator of the Puerto Aventuras development which he founded in 1998, and he was excited about bringing Hollywood filmmakers to the area to showcase the area and its unique offerings.
"Puerto Aventuras is the first large-scale Resort along the Riviera Maya to be self- operated, and independent from government intervention," he said. "The Resort is developing a unique concept known as ¨Central Park¨ as part of our Master Plan allowing all open air family activities to take place along with our special security preventing outside influences linked to corruption and drugs."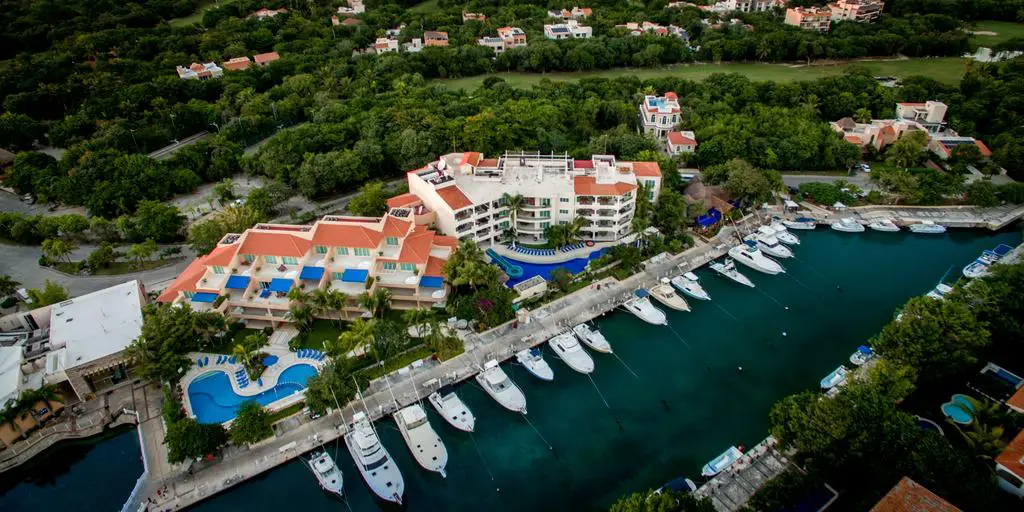 He explained that Puerto Aventuras´ population has 4,500 to 9,000 on the East side for tourism and counts on the support of the town of 39,000, which is soon to become an independent Municipality.
Some of the most famous movies have been shot in Mexico from Titanic, and Rambo to James Bond's 007 Spectre, and now a group of latino filmmakers are creating new material in the Riviera Maya region showcasing authentic latino stories that reflect away from traditional stereotypical characters.
"The Garcias,"  is HBO Max's reboot of the hit Nickelodeon series The Brothers Garcia, and comes from New Cadence Productions, the banner founded by Brothers Garcia co-creator and executive producer Jeff Valdez.
By shooting the show in Puerto Aventuras, the series showcases an American Latino family in Mexico. According to executive producer Sol Trujillo, "The show is going to inspire the Latino community, and we are breaking traditional stereotypes. Most studios are making films with Mexican drug dealers, and cartels. But if you were a Latino parent, do you want your kids watching it? There are certain generations of Latinos now that don't want to watch that stuff either. Our story is about a family that happens to be Latino."
Jeff Valdez says "Part of the reason we shot in Mexico was because we had such a tight budget and we had to get our money to go further. We filmed within the gated community of Puerto Aventuras which really helped in terms of COVID because we were kind of a bubble within a bubble."
"When we wrapped production we left a lot of the stuff in a place called the Pueblo which is the poorer part of the town where a lot of the workers live" he said. "We gave electronic equipment to the local boys and girls club, and we rented a small house for a scene, cleaned it up, and gave them a roof for their patio, and put a new fence up. We had to leave this place better than how we found it. We spent a lot of money there and a lot of people really benefited from that. I believe that there's an opportunity to create a new shooting mecca in Puerto Aventuras."
Sol Trujillo is not only producing "The Garcias," but is committed to reshaping the true narrative of what Latinos mean to the U.S. and the economy. As former president and CEO of US West Communications, he became the first U.S. born Latino to lead a Fortune 200 company.
Trujillo together with Gary Acosta, founder of the National Association of Hispanic Real Estate Professionals, launched L'ATTITUDE in 2018, and has since become an annual conference held in San Diego as a critical platform for engaging leaders from most sectors of the economy. Helping to understand how U.S. Latinos are the driving force of 21st Century economic growth, as well as being a major influence on American sports, entertainment, and culture.
Trujillo tells me "We're creating a platform for conversation, for data, for exposing facts and data as opposed to just opinions and having it centered on what I call the new mainstream economy, which is 21st Century America versus 20th century."